Clients we work with are most likely to succeed when they: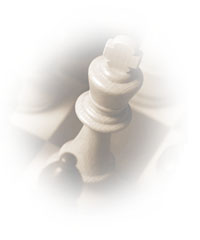 Show flexibility and openness to new ideas.

Change and innovation is the key to success. Business owners must be willing to take calculated risks.

Value their employees

as a major resource and the core asset to their success. A business is only as good as its employees.

Focus more on their customers

and their needs than their own. Attention to customers will produce loyalty, good will, satisfaction and more business.

Understand the importance of having a marketing and sales strategy.

Knowing and investing in communication with their market is critical to expanding growth.

Use ethical practices in their business

showing great respect for their customers, employees and vendors. Trust is at the core of all business dealings. We will only work with clients that are honest and respectful in all business relationships.

Work diligently to communicate openly and often

with employees and customers. Secrecy and silence are success killers. Much of our work focuses on internal and external communication.
Now you know what we need from you, here is what you can expect when working with us.