Possibilities@Work believes that there are three principles that need to be in place for a business to grow successfully. It is based on the three "Ps," we work on these areas to give your company the foundation for success.
They are: PLANNING PROCESSES PEOPLE
Planning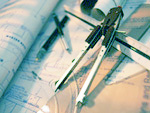 In order to get where you want to go you need to define what it is you offer and PLAN out your road map of how you are going to get there. If you don't plan, it is difficult to get anywhere. Entrepreneurs are visionaries, and that vision provides the basis for the passion that drives your business. The road map provides the strategy and tactics to take you there. Without the plan you, the business owner, will be busy putting out fires, reacting and struggling unnecessarily. The planning puts everything in a logical sequence which can be broken into small manageable pieces removing the sense of feeling overwhelmed.
Process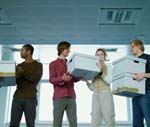 Next you need the PROCESSES -- the infrastructure or systems which help the business run smoothly. It keeps your business operating efficiently, ensures a consistent customer experience, and keeps it profitable for the long haul. The processes will help the business to be less dependant on the owner and eliminate many of the frustrating aspects of operating a business. It will also help your employees and managers function better. Another aspect of processes is measurement; how well the business is moving forward and what needs to be fixed when it is off track.
People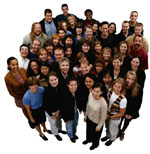 The PEOPLE are critical throughout the whole business process. The people consist of your employees, managers, customers, vendors and partners. They are what really make your business successful. All these relationships will help your business grow if you communicate respect and value their impact on the other "people" in the mix. Focusing on the human aspect of your business will result in a huge payback.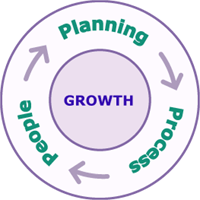 The three "Ps" need to be present in all areas. Most business owners work too much in their businesses and not enough on their business. The focus of advising businesses owners is to work more on growing their business into a viable, long-term enterprise. Often they are too close and need some help moving back and getting a jump start on getting ahead.
All business functions, including human resources, research and development, finances, sales, require planning, processes and attention to the people. Possibilities@Work is based on that belief. Years of working with small and mid-sized businesses has proven this to be true. Companies that ignore the three "Ps" may be lucky and find short-lived success.